Sample brews with friends, old and new. Join us for our bottle share every second Tuesday, 7pm, at Hops & Grapes, Advantage Beer & Wine Supplies, or Levee Brewery and Pub.
Bring (3) 12-ounce bottles or (2) 22-ounce bombers of a commercial brew in the monthly beer style and your latest homebrew project.
Is your homebrew something other than beer? We'll try your Wine, Cider, Mead, Kombucha or Sake.
This meeting is for homebrewers and beer enthusiasts. We also host a separate meeting, exclusively for homebrewers, to critique and talk shop.
First-timers are welcome to enjoy without bringing beer. You must be 21+ years old to participate.
2023 CLASS Syllabus
January 10, 2023
Wood & Barrel Aged Beers (not sours)


Location: Advantage Beer & Wine



Bourbon-barrel Aged – Olde Hickory Event Horizon, Epic Big Bad Baptist Stout, Stone BBA Arrogant Bastard, Goose Island Bourbon County, New Holland Dragon's Milk, Anderson Valley Bourbon Stout
Barrel-conditioned – Stone Oaked Arrogant Bastard, Terrapin Oaked Big Hoppy Monster, Foothills Barrel Aged People's Porter, Great Divide Oak Aged Yeti, Innis & Gun Oak Aged
February 14, 2023
Barleywines & Old Ales


Location: Hops & Grapes



English Old Ale – Theakston's Old Peculiar, Thomas Hardy, Howard General Lenoir
English Barleywines – Young's Old Nick, Ridgeway Criminally Bad Elf, Olde Hickory Irish Walker
American Barleywines – Anchor Old Foghorn, Sierra Nevada Big Foot, Great Divide Old Ruffian, Dogfish Head Old School, Avery Hog Heaven
Triple IPA – Stone RuinTENation, Founders Devil Dancer
March 14, 2023
Stouts & Porters


Location: Advantage Beer & Wine
Dry Stout – Guinness Draught, Murphy's
Oatmeal Stout – Anderson Valley Barney Flats, Young's, Rogue Shakespeare Oatmeal Stout
Foreign & Imperial Stout – Samuel Smith's Imperial Stout, North Coast Old Rasputin, Great Divide Yeti
Milk Stout – Left Hand, Terrapin Moo Hoo, Duck-Rabbit
Brown Porter – Anchor, Sam Smith's Taddy Porter, Foothills People's Porter
Robust Porter – Sierra Nevada, Highland Oatmeal Porter
Baltic Porter – Duck-Rabbit, Devil's Backbone Danzig
April 11, 2023
Brown, English, Scottish & Irish Ales


Location: Hops & Grapes



Scottish Light, Heavy & Export –

McEwen's Export, Belhaven, MacAndrews

Scotch Ale –

McEwen's, Traquair House, Duck-Rabbit Wee Heavy, Great Divide Claymore

English Brown –

Samuel Smith, Newcastle, Tilburg, Green Man

American Brown –

Duck-Rabbit, Brooklyn Brown

Ordinary Bitter –

Boddington Draught, Mystery Locksley

Special Bitter –

Young's Ramrod, Fuller's London Pride

Extra Special Bitter –

Fuller's, Olde Hickory, Green Man
May 9, 2023
Adjunct Beers: chili, chocolate, fruit, honey, herb, spice, field & more
Location: Levee Brewing

Chili – Rouge Ales Chipotle ale, Birdsong Jalapeno pale ale or MexiCali stout, Flying Dog Bloody Mary ale, Westbrook Mexican Cake
Fruit & Field – Founders Rubaeus, Anita Purple Haze, RJ Rockers Son of a Peach, Brouwerij Huyghe Delirium Red, Wicked Weed Coolumber, Fonta Flora Strawberry Saison
Herb & Spice – Hardywood Gingerbread Stout, Dogfish Head Midas Touch, Ginger beer, Not your father's root beer
Pumpkin – Southern Tier Pumking, Dogfish Head Punkin, Weyerbacher Imperial Pumpkin Ale
June 13, 2023
India Pale Ales


Location: Advantage Beer & Wine
English IPA – Green Man, Carolina Brewery Flagship, Sam Smith's India Ale
American IPA – Terrapin Hopsecutioner, Olde Hickory Death by Hops, Westbrook, Wicked Weed Pernicious, NoDa Hop, Drop n Roll
Imperial/Double IPA – Southern Tier 2XIPA, Lagunitas Hop Stoopid, Wicked Weed Freak of Nature
Black IPA – 21st Amendment Back in Black, Heavy Seas Black Cannon, Uinta Dubhe, Olde Hickory Black Raven
White IPA – Mendocino, Saranac, Sam Adams
July 11, 2023
Lagers, Wits, Summer, Cream & Pale Ale, Red/Amber


Location: Hops & Grapes
Light Lagers – Victory Lager, Bitburger, Stella Artois
Pilsner – Victory Prima Pilsner, Foothills Torch, Pilsner Urquell
Wit/White Ale – Mother Earth Weeping Willow, Hoegaarden, Catawba Valley White Zombie
Summer Beers – Bell's Oberon, Anderson Valley Summer Solstice
Cream Ales – Catawba Valley Farmer Ted, Genessee
English Pale Ale – Samuel Smith's, Bass
American Pale Ale – Sierra Nevada, Oskar Blues Dale's Pale Ale
California Common – Anchor Steam, Fullsteam
August 8, 2023
Belgian Ales


Location: Levee Brewing



Single – La Trappe, Witkap Pater
Dubbel – Affligem, La Trappe, Ommegang, Allagssh
Tripel – Westmalle, St Bernardus, Blind Squirrel Dubbel
Quadrupel – Boulevard, Sierra Nevada Ovila
Strong Golden & Dark Ales – Orval, Duvel, Chimay, Unibroue
September 12, 2023
Oktoberfest, German & German-style ales/lagers


Location: Advantage Beer & Wine
Oktoberfests – Paulaner, Spaten, Sierra Nevada, Olde Mecklenburg Mecktoberfest
American Oktoberfests – Victory, French Broad, Sam Adams
Munich Dunkel – Spaten
Schwarzbier – Köstritzer, Dark Horse, Duck-Rabbit
Bock – Paulaner, Ayinger, Abita Mardi Gras, Yuengling
Helles/Maibock – Ayinger, New Belgium Hoppy Bock
Rauchbier – Aecht Schlenkerla, Devils Backbone Smokehouse
Dopplebock – Aventinus, Ayinger, Paulaner
October 10, 2023
North Carolina Beer Month


Location: Levee Brewing



Share your favorite unique brews from NC, VA, TN, GA or SC –
Olde Hickory The Event Horizon, Foothills Sexual Chocolate, Wicked Weed Black Angel Cherry Sour, Red Oak Amber, Weeping Radish Black Radish Dark Lager, NoDa Hop, Drop 'n Roll, Fullsteam Cack-a-lacky Ginger Pale Ale, Fonta Flora Bloody Butcher
November 14, 2023
Saisons, Farmhouse & Sours


Location: Barley Market



Biere de Garde – Jerlain, Ommegang

Saison – Saison du Pont, Great Divide Colette, Stone Saison

Farmhouse – Ommegang Hennepin, Prairie Standard, Goose Island Pepe Nero, Blackberry Farms

Belgium/Flemish Sour – Monk's Flemish, Bockor, Rodenbach Vintage, Petrus, Vandersghint

American Sour – New Belgium La Folie, The Bruery Sour in the Rye, Cascade, Wicked Weed Oblivion

Gose – Westbrook, Anderson Valley, Southern Tier Cherry Gose

Berliner Weiss – Bruery Hottenroth, Destihl WIid Sour Series share your favorite unique brews from NC, VA, TN, GA or SC.
December 12, 2023
Christmas Party & Festive Dinner


Location: Olde Hickory Brewery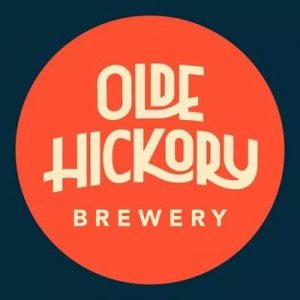 The biggest, most festive meeting of the year!
Potluck – Bring your favorite recipe made with beer
Christmas – Olde Hickory, Rogue, Anchor Our Special Ale
Winter – Avery Jubilation, Lagunitas Sucks